Tara of Basically Books and I often read very different books but sometimes find interesting new books to potentially add to the ever-growing monsters that our TBR piles have morphed into. However, we know that we do not have 100% the same taste and we wanted another way of getting a look at these books...
Do you ever feel like getting a bit of a taster for a book you've been thinking of reading but aren't fully sold on yet? Do you feel like sharing a taster for your current read with the world? Well, here's your chance.
Each week the random number generator will pick a number between 1 and 100 for books with pages or 1 and 25% for ebooks. We figured that these numbers would keep us out of spoiler territory. Open your book to the specified place and pick a paragraph. Share it with the world!
The numbers for this week are: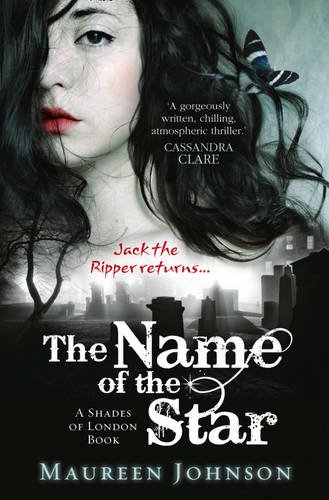 Click image to go to GoodReads page
"Rory," Jazza said breathlessly. "Is this stupid, what we're doing? Not because of the school thing but because of, you know, the Ripper thing. What with him being out right now, killing people."
"We're fine," I said, blowing on my hands as we hurried along. "We are literally walking around a corner. Together."
"This is stupid, though. Isn't it?"
"What you need to remember is that you are doing the interesting thing, and Charlotte is not. And if we get caught, I will claim I made you go. At gunpoint. I am American. People will assume I'm armed."
After putting off reading this book for far too long, I finally picked it up when my cold first set in (unfortunately I'm still suffering, which is why I'm behind with just about everything.) The Name of the Star turned out to be really good! It was a gripping YA thriller that introduces what promises to be a very interesting series!
Do you want to join in too? Here's how:
Step 1: Copy and paste the Get A Taste image.
Step 2: Copy and paste our intro or write your own but it must link back to both of our blogs.
Step 3: Find the designated page for the week.
Step 4: Type out a paragraph or so from your book.
Step 5:

Post it and share it!
We would appreciate it if you'd leave a comment letting us know where we can find your post. We'll be sure to pop on by and leave a comment!