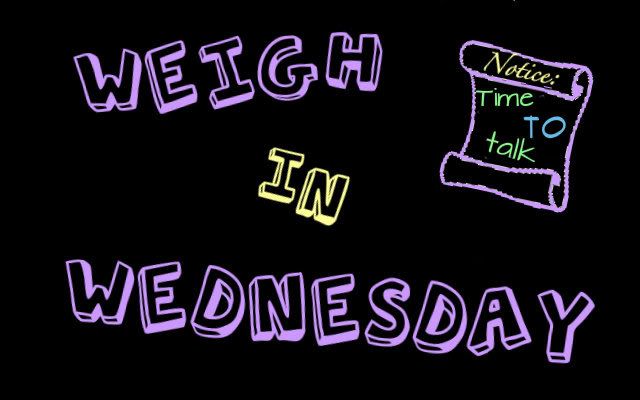 Weigh in Wednesday is a meme started by Lauren over at
Epilogue
. Each week participants weigh in on a certain topic and give their opinions.
This week:
Novellas Vs. Anthologies
My answer:
Honestly, I don't really have strong feelings either way about this particular topic. I don't tend to read many novellas and I don't read anthologies at all. I know there are some people who like anthologies because they give you lots of little tastes from lots of different authors, but there's usually only one or two contributing authors who interest me and I'm loathe to spend good money on short stories about characters I don't know by authors who aren't on my radar. Also, there's usually at least one contributing author who happens to be on my list of 'to avoid's.
Novellas, however, are a completely different kettle of fish. Unfortunately, they tend to be far too expensive for what they are, especially as I have to pay import taxes on them. A 100-page novella really isn't worth 9€ when I can buy a 500 page book for somewhere between 5 and 8 euros (depending on the book). I do, however, occasionally give in to the temptation, mind you. I was really tempted by the bright pink cover of Nell Gwynne's Scarlet Spy and ended up adoring the book so sometimes those 9€ are 9€ well spent!
I'm going to go with novellas. How about you? Leave me a comment with a link to your WiW and I'll do my best to get back to you asap!