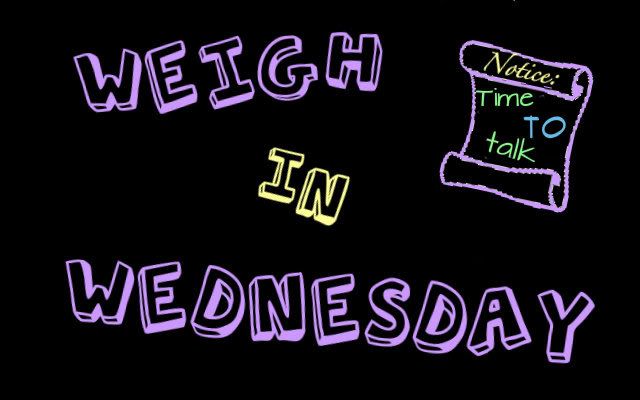 Weigh in Wednesday is a meme started by Lauren over at
Epilogue
. Each week participants weigh in on a certain topic and give their opinions.
This week:
Contempoary vs. Fantasy
My answer:
The problem with contemporary, for me, is that the author is limited by the rules of the real world. There's only so much you can do with a teen experiencing high school life, or an adult building up a relationship. The thing is, I live in this real world so a lot of the time I've seen or had similar experiences to what's unfolding in the story.
Now fantasy, on the other hand, allows the author's imagination to go wild. I have to admit that I prefer second world fantasy where the author invents their own world rather than using ours: that way even if I can relate to some of the experiences, others will be completely new and take me on a wild ride. Also, I love seeing what sort of societies the authors come up with. The author can have whatever political regime they want. They can have whatever mystical creatures tickle their fancy. They can include magic or snub it in favour of war between humanoids. Basically, with fantasy, the author can do whatever they want so long as they follow their own rules set out in their world building. If an author breaks their own rules I am very unforgiving.
Still, fantasy in all its forms is my favourite genre and has been ever since I can remember.