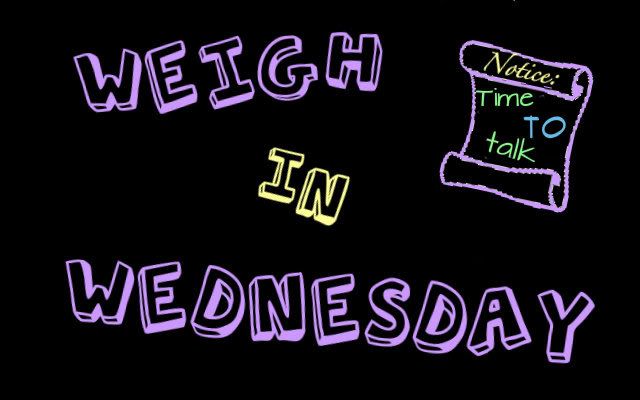 Weigh in Wednesday is a meme started by Lauren over at
Epilogue
. Each week participants weigh in on a certain topic and give their opinions.
This week:
E-book Vs. Print Book
It's only recently that I've started reading ebooks with a vengence. I like to keep a happy medium between the number of books I read and the number of print books that I read.
Ebooks are good for introducing me to authors I never would have discovered otherwise. They're also much more concise and they can be carted around in my handbag very easily.
Physical books are great for that feeling for turning the pages and the musty smell of the paper. If I don't read a physical book for too long I start to yearn for that feeling of the pages beneath my fingers. Also, I find that hardbacks are the best looking books - it's just a shame that they're so much harder to read due to their bulk!